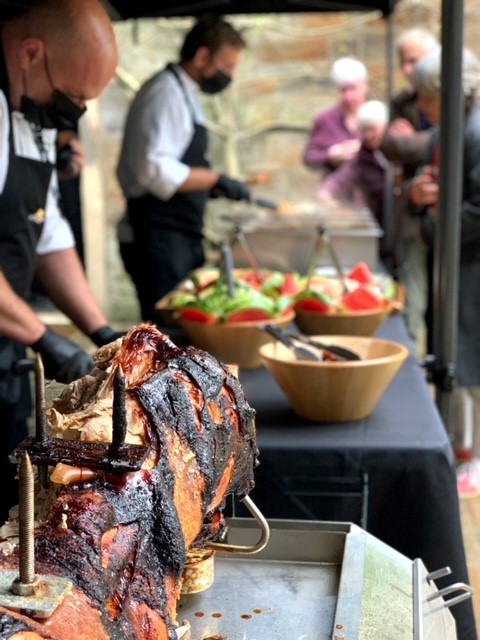 If you're in need of an expert caterer to feed your guests at your special event, you're in safe hands with Hog Roast Baldock. We have been catering for customers for over 20 years and look forward to making your event extra special with our first-class hog roast cuisine and service. We are the leading hog roasters in the Baldock region and beyond and our extensive experience allows to cater for all manner of events – whether large or small – to ensure your guests are given a meal they'll not forget in a hurry.
We provide menus for all event types including weddings, birthdays, christenings, anniversaries, corporate functions and even public festivals. Simply let us know your vision and we will work with you to create a delicious meal for you and your guests. Although we are famed across the UK for our hog roasts, we aim to ensure that our food is suitable for all which is why we supply a variety of menus to cater to all tastes.
We Give You The Chance Adapt Our Menus To Fit Your Exact Needs!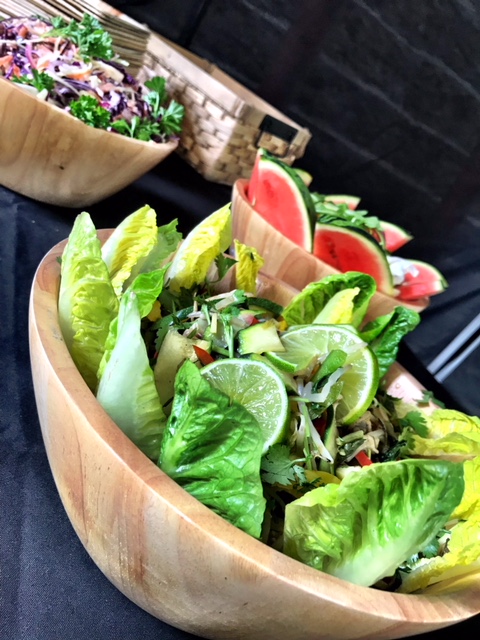 If hog roast isn't your favourite meat, you can choose from a selection of alternative meats including chicken, beef, fish, lamb and duck amongst many others. Don't eat meat or animal products? Don't worry – we also serve vegan and vegetarian meals upon request. All of our dishes can be customised to match your exact needs, so if any if any ingredients don't quite tickle your tastebuds, please don't hesitate to let the Hog Roast Baldock team know and we will work with you to create your perfect dish.
If you're a keen chef yourself, you can also hire one of our machines to try out the hog roasting experience for yourself. We'll equip you with everything you need including your choice of meat and tools, so you can prove your culinary talents to your guests.
If our service has taken your interest, please get in touch with the Hog Roast Baldock team today to book us for your big day.