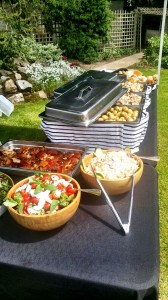 Spitting Pig Hertfordshire are the premier hog roasting company local to Stevenage. We have been hog roasting for ten years as well as catering for many years longer and have the skill, experience and know how to make your event a day to remember. We started as a small family business, working part time as well as holding full time jobs .Our daughters were our first waitresses and still help out today. One is even a vegetarian but still happy to help although she does prefer to serve the salads and potatoes. We have now built up a team of sixteen staff, including chefs and very experienced waiting staff. The one thing that sets us apart from other hog roasters is our approach to our work. We actually enjoy what we do and so do our staff. We have selected some very lovely people to work alongside us and as well as obviously getting paid for their work, they all enjoy the buzz and the atmosphere of hog roast catering and you will always see a smile on their faces. When we cater for you, it's personal. We take great pride in what we do and that is why we have so many repeat bookings and recommendations.
Simply The Best Hog Roasts
Catering for private parties, weddings or corporate events is not just about turning up on the day, cooking a pig and getting out of there as quick as you can which some caterers seem to think is the way to work, but actually talk to the client, listen to what they want and advise if necessary, and above all work within your own capabilities. Our approach with the staff we have, is do jobs properly, act professional and have the right staff for the right jobs and that is why we feel we are the best choice for hog roasts in Hertfordshire.
Fancy a hog roast, but like the idea of cooking and carving your self, let us deliver a machine to you (with or without a pig) and you can take control of your own party and impress your friends with your chef skills.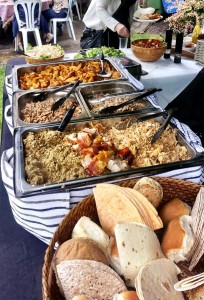 This really is a very cost effective way to cater for friends and family at almost any occasion and its so easy. Just let us deliver your machine with a hog racked and prepared, ready to cook or if you are supplying your own pig, just the machine and pole to stick it on. You can forget slaving away in the kitchen for hours on end, preparing buffet food and nibbles and then being too tired to enjoy the day, just sit back, let the pig slowly cook, filling your garden with a tantalising mouth watering aroma and wait for your guests to arrive, enjoy some drinks, then simply carve the hog and enjoy the succulent and delicious tender meat, which a hog roast guarantees. Add a few simple salads or even potatoes and you have a meal which will leave your guests fully satisfied and a day you can also sit back and enjoy with out the stress of preparing all afternoon. When we deliver the machine and gas we will talk you through how to operate the machine safely and correctly and if you are supplying your own pig, we will explain how to rack the pig ensuring you fully understand before we leave.
Experienced Mobile Event Caterers
Spitting Pig Hertfordshire has grown from a small part time hog roast business five years ago into a very successful and thriving franchise of Spitting Pig a national company with the skills, experience, and backing and is leading the way forward in spit roast catering in Stevenage.
Spitting Pig Hertfordshire is ideally located to cater for any event from a hog roast in St Albans to a wedding in Watford. Cooking has always been a passion and we have had a small part time catering business over the last twenty years which has been ideal while our children were small. But after going to a friend's 40th Birthday party and having our first experience of a hog roast (which was cooked in what I would call a modified oil drum) we decided to look into hog roast catering and here we are now. Both of us having given up good jobs and now hog roast catering full time with a team of great chefs and assistants who all equally have the same passion for cooking as we have.
We can honestly say we all have a job we enjoy, ok we do work long hours and it is usually at the weekend which does turn your life around but there is something about the buzz and excitement of outside catering especially weddings that make it enjoyable. It is definitely not the usual nine till five routine. Our approach to life is to have fun, after all you are only here once and we believe that having fun and enjoying work is the key and we try to bring this same attitude to your event. Our team of chefs and assistants are as bubbly as us, they all enjoy a party and some of them really do know how to party and are all in their elements whilst serving hog roasts.
Hog Roast – HERTFORDSHIRE
Areas around Hertfordshire we offer Hog Roast services:
Abbots Langley, Baldock, Berkhamsted, Bishops Stortford, Bricket Wood, Brookmans Park, Broxbourne, Buntingford, Bushey, Cheshunt, Chorleywood, Cuffley, Enfield, Graveley, Harpenden, Hatfield, Hemel Hempstead, Hertford, Hitchin, Hoddesdon, Knebworth, Letchworth, Potters Bar, Radlett, Redbourn, Rickmansworth, Royston, Sawbridgeworth, South Mimms, St Albans, Stansted, Stevenage, Stotfold, Tring, Walkern, Waltham Cross, Ware, Watford, Watton at Stone, Welwyn Garden City, Wheathampstead.
Hog Roast – BEDFORDSHIRE
Areas around Bedfordshire we offer Hog Roast services:
Ampthill, Barton Le Clay, Bedford, Biggleswade, Bromham, Cople, Cranfield, Dunstable, Flitwick, Houghton Regis, Kempston, Leighton Buzzard, Luton, Milton Keynes, Newport Pagnell, Sandy, Stotfold.
Although were in business to make a living, as with any one else we have a mortgage and bills to pay but our feet are firmly on the ground and we have morals. This is where we feel we stand out and why Spitting Pig Hertfordshire has become the first choice for hog roast catering whether you require a simple hog roast in Hitchin, or a lavish wedding feast with canapés, starters, mouth watering hog roast with salads and trimmings followed by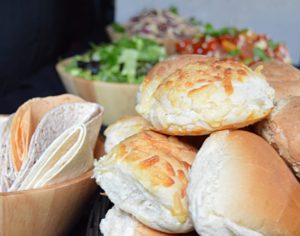 desserts and drinks. As we mentioned earlier our passion is food and we would not serve you what we would not want ourselves, so it's not all about costs and making as much money as we can as quick as we can but supplying the best meat, being that bit more creative and bringing that passion and desire to your event to help make your day a day you will remember and this does not need to come at a premium cost as you will see from our competitive and creative menu's on our Spitting Pig Hertfordshire web site. Once you have initially contacted us we will advise you and help you choose a menu and package to suit you. We will work closely with you and other companies that may be involved with your event to ensure that the event runs smoothly and to plan. Our hog roast experience in helping you make the right decisions is what helps make your day the one you want it to be and on many occasions customers are not really sure of what they want and need that expertise and guidance to make the right decisions. Once a menu and package is decided we require a small deposit to confirm the booking and will send you a sales receipt outlining your menu and service that we will offer. On the day of your event we strive to arrive about six to eight hours before serve time depending on the event to set up and start cooking your chosen meat. We always bring a catering marquee with lights if needed and serving tables and are completely self sufficient. All we need is power and water but if this is unavailable, as long as we are aware we can prepare for it and use our own generator and provide our own water.
We always cook your meat fresh on site and never pre cook and warm the meat up. We believe part of the fun of having a hog roast is the spectacle of having the pig cooking from start to finish before your eyes and the aroma that will fill your garden will help make the occasion special. As we mentioned, we have morals and believe in ethical farming practices. Our meat must reach the standards we set our selves and if we would not eat it we definitely would not serve it to you. Our meat is supplied by our local butcher they are a family business and have been trading about sixty years and supply many of the finer restaurants and hotels in the local area. Our pork is all English and outdoor bred and mainly sourced from farms in the surrounding counties. The pigs are free to roam the fields and live as natural life as possible. We believe the proof is in the taste and from experience we know we are right. A happy hog in natural surroundings, living like a hog should, produces fantastic meat and scrumptious crackling. It tastes sweet and is moist and mouth watering. Our lamb is more local, normally from, a small village near our base and is just lip smacking delicious and if we are lucky depending on the time of year, our butchers mum produces her own lamb which are just unbelievable. As for chicken, turkey or beef or any other meat you may be interested in where ever possible it will be free range, English and of the finest quality. It's worth bearing in mind when booking a catering company for your event that obviously there is always a budget but there is also the quality and obviously the two have to be weighed up when you decide on your catering options. At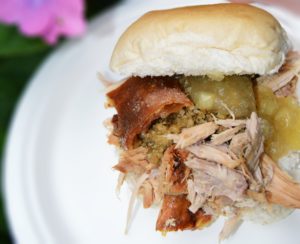 Spitting Pig Hertfordshire we believe we have the balance right. We have decided to buy ethically. It is important to us that the animals and birds we use are ethically farmed and have had as good as a life as possible. Remember the proof of buying quality and ethically farmed animals is in the taste and does not have to come at a premium price. We pay a little more for our meat but are happy with the prices we charge which we feel are more than competitive.
You will find companies charging much more than us, but also some charging ridiculously cheap prices. For the latter the hog is probably from a barn in Spain and pumped up with water to make it look a little more plump but then you get what you have paid for, about 10kg of water and a tasteless hog
As well as specialising in spit roast catering we provide a delicious range of finger and fork buffet's as well as paella and BBQ'S so if you are looking for something to nibble on in the evening to keep your guests hunger at bay after a hog roast wedding Spitting Pig Hertfordshire can accommodate your every need. We also have a range of marquees and accessories and can provide a range of crockery, cutlery and glasses to hire.
This really is a simple and very cost effective way to cater for any event and leave more time for you to enjoy your day. Good luck!!