Here at Spitting Pig Hertfordshire we pride ourselves on being Hertfordshire's no.1 hog roast caterer, doing hog roasts in Milton Keynes, spit roasts and barbecues throughout Hertfordshire. With over five years experience in hog roast catering in St Albans we have the capability and the experience to make every event run smoothly and our customers know it! This is just one of the many reasons we have so many return customers who come back to us for there hogroast catering over and over again. We often get a booking for a hog roast Hertfordshire buffet for a twenty first party, then a hog roast for a wedding then a few years later an afternoon bbq for a christening.
Hog Roast Hertfordshire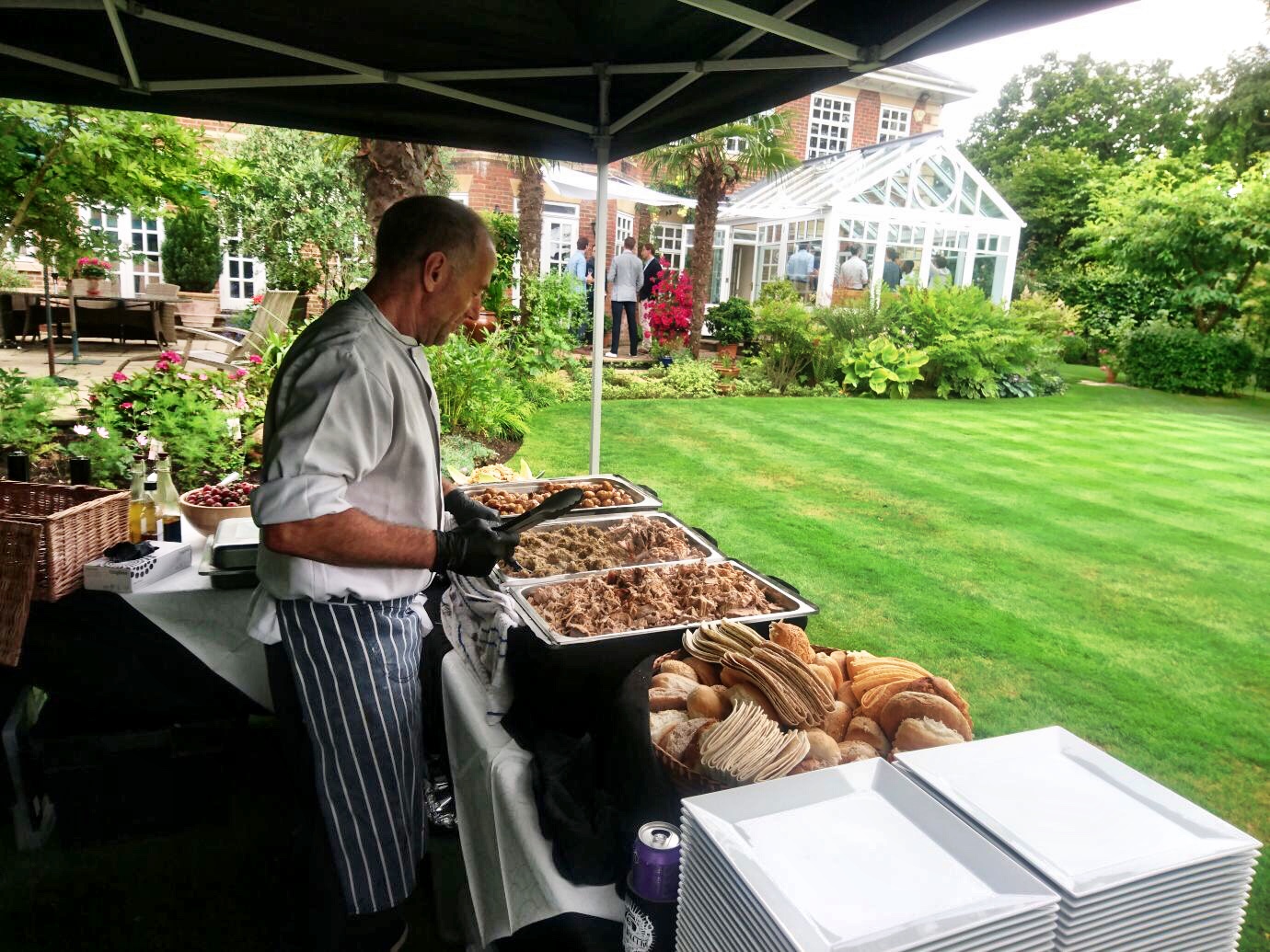 We are the No 1 choice for Hertfordshire, Bedford and Stevenage for all your catering needs. Whether you are simply having a pig served via a bun, with pork scratchings, apple sauce and stuffing in a large flour bap or a lavish wedding with canapés, hog roast, salads, potatoes followed by a delicious dessert and then teas and coffees, we are here to help make your event one to remember.
Spitting Pig Hertfordshire are professional caterers with a team of chefs, assistants and waiting staff ready to make your day a stress free experience and allow you to concentrate on what you should be – enjoying your day!!
We are not here to just to cook for you on the day, but here to help you from your initial enquiry and ensure that your day is what you want it to be. Our experienced team will liaise with you and advise you and prepare a menu to suit you. We can cater for family parties, weddings and birthdays as well as corporate events. Whether your party is for twenty or five hundred guests, we have a great team who are fully experienced, qualified and above all really nice and friendly and good at what we do.
Supplying Only The Best Hog Roasts in Hertford
We are based in Hemel Hempstead, ideally located for catering for hog roasts and BBQ's anywhere in the Hertfordshire vicinity. We regularly travel as far a field as Bedford and Milton Keynes as well. We have even catered for parties in many locations after impressing at events locally and accepting the invitation to cater for guests that have travelled from far a field. With over five years experience behind us in the hog roast catering industry, we really have what it takes to impress both you and your guests. Your guests will be talking about your party for year to come, and this is why we have many repeat bookings and such a good reputation. We do hog roast catering for all events whether it be a small family function or a large corporate hog roast event, we can take care of everything or just provide a hog roast hire, as much or as little as you would like us too.
From just hiring you the equipment, to taking care of everything for a five course sit down meal for a thousand people, we literally do cater for each individual customers hog roast catering needs. Our menus range from a simple relaxed hog roast buffet menu right the way through to our extensive hog roast wedding menus, however if there is something you would like that is not on one of our menus, our fully qualified chefs and hog roast event managers can make whatever your heart desires become a reality. Our office teams are fully trained in every aspect of what we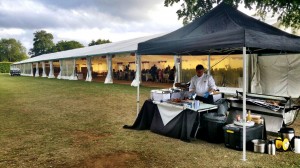 do and can liaise with you to make pretty much whatever you want possible, and are extremely helpful, they can help you make decisions and talk you through everything so as a customer you can fully understand exactly what it is we can do for you and where your money is being spent.
Planning any event can be quite a stressful task, but the hog roast catering needn't be, our teams of hog roast caterers are out every day all over Hertford and our experienced staff have seen and done everything a thousand times, our customers have the benefit of our extensive experience and our helpful staff will endeavour to make sure your hog roast event runs smoothly. We also have great local knowledge of the whole Hertfordshire area and will help you in every aspect of planning your event wherever we can, we work very closely with hotels, wedding venues, mobile bars, marquees, bouncy castles, booking broncos etc, and we can often save our customers a lot of time and expense.
Read More... hide