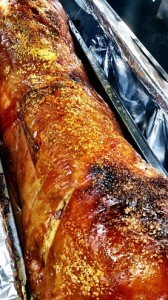 Bedford has much to offer the visitor with a varied range of attractions and year round events to suit every kind of personality.
Enjoying a great central location this lively town enjoys a fine riverside setting and a rich heritage. Take a walk up the Castle Mound, once the site of the great Bedford Castle and enjoy far reaching views over the River Ouse and countryside beyond. Visit the Bedford Gallery or the fascinating Bunyan Museum. Maybe a stroll along the riverside promenade with its Embankment Gardens and Mill Meadows not forgetting to see the ornate Victorian suspension bridge, a true Victorian gem! Shopping, parks, museums, galleries, live music and the annual Bedford River Festival are just some of the reasons to visit Bedford.
Bedford is also an excellent place for a party and if you are thinking of organising an event why not consider a hog roast? Hog roast Bedford caterers can supply everything you need when it comes to hog roast Bedford catering for a crowd. Weddings, birthdays, christenings, beer festivals and corporate events are just some of the events we have catered for over the years. Hog roast Bedford can supply the freshest, quality meats sourced ethically from local suppliers and delivered fresh to your door. Choose from a range of packages or design your own, the choice is yours. Hog roast Bedford caterers can supply marquees of any size, of event from five to five hundred people – a hog roast really does make the perfect, affordable solution.
Nothing could be simpler; there is no mess and no stress, guaranteed!
Simply light the flames to the Bedford hog roast machine hire and relax over the next five to six hours whilst the machine roasts your pork hog roast to perfection! Guests can enjoy the tenderest, juiciest pork and crispiest crackling complete with all the trimmings, apple sauce, stuffing, gravy all wrapped in fresh buns. Hog roast Bedford can supply your event with just the hog roast and the machine for you to chef and carve yourself or we can supply the whole hog roast package with catering staff, cutlery, plates, napkins, marquee, chefs and more. The choice is yours. Our professional and courteous staff are on hand to answer any questions you may have about hosting your very own hog roast and can advise on the size of pig best suited to you and also suggest local locations suitable for hosting your event.
The Best Hog Roasts In Bedford
Pig in a bun is often the menu of choice for many events in Bedford with a recent one at the king arms church being no different. With 150 guests expected to attend the event, it was imperative that we got the perfect sized hog! We can't let anyone go hungry can we?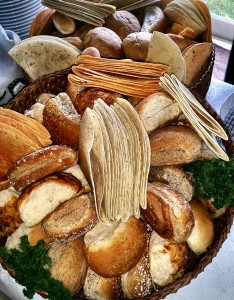 We arrived early as we always do and began to set up. We set the hog roasting away and began to prepare the stuffing and apple sauce that was to be served along with the succulent pork and crispy crackling when it had finished roasting. We carved the pig much to the delight of the guests who were eager to get their hands on some delicious hog roast in a soft floured roll. Hog roast Bedford often receive compliments from guests and this occasion was no exception.
Bedford Hog Roast Caterers enjoy an enviable reputation built on years of successful catering solutions. We only choose the freshest, tastiest meats from local suppliers. All meat is delivered fresh to your venue on the day and cooked from raw. A range of packages are available including the very popular buffet options where we supply a range of meats such as pork, lamb, beef and chicken alongside a mount watering selection of fresh salads, breads, desserts and drinks.
A great choice when entertaining large numbers of guests. Whatever your next event, a hog roast makes the ideal, catering solution and Hog Roast Bedford are the people to trust!