Royston is a town steeped in history surrounded by picturesque countryside. There are many things to do in Royston; maybe a day out at Wimpole Hall, with an estate and farm that is still functioning today. There are also gardens, activities such as pottery, a farm shop and the chance to explore the farm and look at the animals.
In medieval times a pig was turned on a spit on over a fire until it was cooked. Now we have hog roast hire Royston machines that cook the meat in its own juices making sure it remains extremely succulent. We have a range of meats and poultry including our free range chicken or even fish. Even though we have set menus we also do individual menus for our customers who can contact us via the website or by calling our number. We aim to reply in 24 hours with sample menus within your price range. Hog roasts are so eye catching it becomes a talking point and if you are having a charity event actually helps sell tickets. Hog roast Royston can also offer a range of potatoes, vegetables or a range of salads to accompany your chosen meat.
The Best Hog Roasts In Royston
We offer the simple hog on a roll which can be a meat of your choice ideal for team building or a wedding breakfast. We can also provide fish dishes such as salmon and for your vegetarian guests maybe a curry or a vegetarian quiche? For weddings and corporate events we offer menus including pre dinner drinks and canapés which can include Chinese or Indian dishes and menus including four courses. Try our mouth watering puddings such Chocolate Torte or Summer Pudding amongst others.
Burloes Hall is the ideal venue for a hog roast with the Queen Anne style country house able to cater for many events. We were invited to provide a hog roast at this magnificent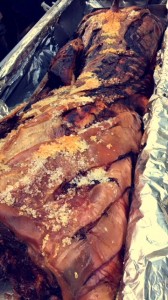 venue. We set up in the picturesque gardens on a beautiful summers day and prepared the hog that was chosen to feed 125 guests. As the hog cooked we prepared the stuffing and apple sauce from scratch as eager guests looked on in anticipation. When the time to carve they flocked to the serving table to collect their succulent pork in a roll with the choice of freshly made apple sauce, stuffing and the pigs very own crackling to add onto their sandwich.
We at the hog roast love doing something different – how about a visit to Royston Cave it was found in. the 18th century, which is made out of chalk and on it there are carvings. No-one is sure what they mean and the carvings may date back as far the 1300s. The annual Arts festival that starts at the end of September and for kids how about the Creepie Crawlie soft play centre or Bassingbourn Snowsports, ideal for kids and adults that haven't grown up. There are instructors for beginners and for the more experienced they can ski alone or try one of the many activities such as snowboarding. Snowsports could also be a venue for team building. You may prefer to just go to for something to eat try The Old Bull Inn it dates back to the 1500s and offers food and accommodation. It has a character of its own with beams mixing the old and the modern and the restaurant is well known and offers homemade food. There also over seven guesthouses and four hotels in Royston.
So go on give us a call and we will book your hog roast Royston, and maybe we will join you for a round of golf later or show you around Royston there are some lovely walks to see.