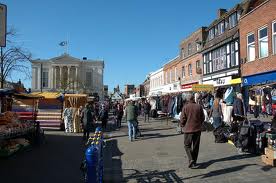 St Albans is a beautiful town in the Hertfordshire area. It was or is home to various celebrities such as Stephen Hawking, John Motson, Les Ferdinand, John Hartson, Ian Holloway, and more and hopefully for the ones who still live there we can maybe hog roast for them. St Albans has some wonderful attractions and landmarks which we have had the pleasure of hog roasting near or for such as some of the ancient museums, in some of the parks and churches. We have shown our desire to hog roast for the Clock Tower and the Butterfly World 2011 and the St Albans Organ Theatre these would be an achievement and pure delight if we could wipe up a hog roasting feast for the employees.
The wide range of different menu and service choices for a hog roast St Albans at your party are practically endless, we have menu after menu of tremendous food, and all the food we serve are party favourites and are made with the utmost care and expertise, not to mention the very finest ingredients. You'll not come across any caterer in Hertfordshire, except for us, with such pride in high standards. hog roast St Albans does hog roast party catering like you've never seen it before, and that's never more true than it is with the produce.
The Best Hog Roasts In St Albans
For a hog roast St Albans we know the most important thing for you is that the food tastes great and is served professionally as you would expect from an elite caterer like us, and good food is certainly what we do. But the good food is only made possible because we have so much really good produce. The ingredients we make a hog roast with are spectacular, most of it organic and almost all of it grown in Hertfordshire, you'd be hard pressed to go anywhere else and find better produce than we have, especially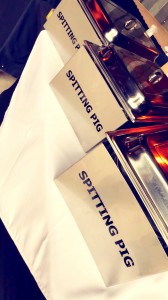 our pigs. The mouth watering hog roasts we make are accentuated by the exceptionally high pedigree of pigs we buy, and the same is true when we're cooking with lamb, beef, chicken or turkey; they're also free range and of a remarkable quality. All our spit roasts are infused with special seasoning for an even greater flavour.
We recently catered at Townsend Bowls and Tennis Club in St Albans for a group of sporty guests. Events like this usually see us catering for guests with huge appetites. Once again, our traditional hog roast took centre stage at the event. The aromas of the cooking hog filled the air and alerted the senses of everybody present, with many guests coming up to the serving table to question us on the hog. We had plenty of time to take questions as the hog cooked to perfection and once we had prepared the delicious accompaniments we had enough time to make sure the presentation of the serving station matched the quality of the food. We carved the hog much to the delight of the guests who stripped that pig to the bone!
The party menus for hog roast St Albans are multipurpose and can be picked for any type of event, especially our snack sandwich menu which is a fantastic menu no matter what the details of your party occasion are. Great food should transcend different events and be as good inside or outside, as good at a formal event as it is an informal event, and Spitting Pigs snack sandwich menu really is.