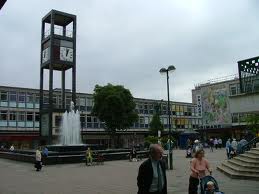 Stevenage is home to some amazing scenery and sites, with stunning landmarks, attractions and parks. A must visit is the Paradise Wildlife Park which has a whole range of little furry creatures with cute adorable faces, it is perfect for a family day out or even a family get together they have recently built accommodation their so you can sleep at the Zoo.
We have hog roasted near some wonderful parks in Stevenage such as the; Loves Wood, Ridlins Wood, Peartree Park and more it was perfect since the guests could relax in the sun and look at all the wonderful scenery that was surrounding them also try and spot some animals too. We also catered for a large wedding at Hatfield House which was an absolute delight; it is surrounded by peaceful and exquisite plants, inside it just as good with big rooms with a huge dining hall which is stunning and perfect for events. We hope to hog roast there again soon. A party and a hog roast, who could turn down such a winning combination? Certainly not us!
Leaders In Our Field
Catering at parties is one of our favourites, we love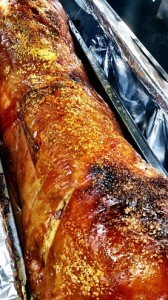 to cater at parties because the spirits are always sky high and we think a hog roast goes great with a party, no matter what you're throwing a party for. This is why for hog roast Stevenage parties we're a choice that can't be faulted. We're always taking calls from interested parties, who want us to cater for their party. It seems the secret is out, so now we're coming clean and holding our hands up it's true, Spitting Pig makes the best hog roasts and we're good value, too!
You'll be surprised by just how much we know about party catering, but the surprise will be short lived when we tell you that in the past we've catered for thousands of parties, and each year we cook enough hog roasts in Stevenage to feed thousands of people. With so much experience it's hard to be anything but excellent at party catering. Experience breeds ability and each event we cater at only helps strengthen our unbridling passion for food.
We can provide you two distinctly different services for your party food needs. The first, and undoubtedly the most popular service, is our hog roast Stevenage catering. Hog roast catering is the preferred choice because, well, you don't have to do anything! With our catering our team of chefs and waiters will act as a well oiled machine, cooked scrumptious hog roasts with our machines and serving up a mouth-watering spread of food at an arranged serving time.
The Best Hog Roasts In Stevenage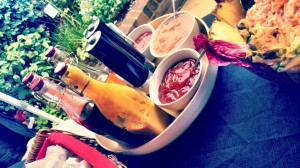 The second is the option for you to test your own culinary skills and cook your own pig. Hog roast Stevenage machine hire will provide the hog machine at a very reasonable price and the pig if you need it. We offer a demonstration and then we will simply leave you to it.
We often find that the pig in a bun option tends to be more than satisfying to guests at events where a snack is just what is needed. Traditional hog roasts are the perfect menu for team building event and whilst being a talking point, they don't take the focus away from the main reason for the event.
The catering is elite in every way imaginable; everything from the food right down to the planning process oozes professionalism, not unlike our hog roasts which ooze amazing taste. We have party hog roast menus for a hog roast Stevenage party of every variety. We have fantastic party menus for informal parties and menus for formal party occasions. The menus are as great at a small party as they are a big one, and the food is amazing whichever you choose. Each menu acts as a door to a world of new possibilities, sights and flavours. With everything from a pig roast sandwich to an epic buffet there's too much great food on offer to say no, we really are the leaders of catering in Hertfordshire.