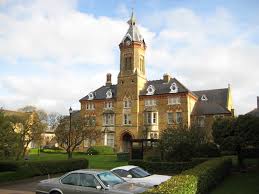 Watford is delightful town in Hertfordshire it is also home to the amazing Watford Museum which has displays of local history and industry and Watford Football Club memorabilia, Cassiobury heritage, fine art and the sculpture collection. We have enjoyed massive success with our hog roast Watford food and hope we will gain more and more fans and customers along the way, since our delicious hog roasts can be a huge success at any event; with our good old hog roast in a bun menu being our most popular. The rest of the menus follow the same trend, they're really good value for any type of party, it doesn't matter what the details of your party are. But we have specific menus too that are great for certain types of events and not very suitable for others. Our informal hog roast Watford buffet for example wouldn't be the best choice for a formal event; likewise we have a formal sit-down menu that isn't going to be a very good fit for a laid back and relaxed party between friends.
The menus we have are all of the highest quality expected at event catering and we're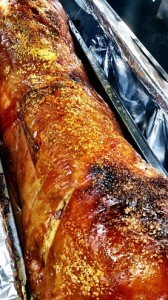 such a great company that we'll even let you tweak our menus to make your own bespoke menu if you wish. Which is good news for you because it means you can get all your hog roast Watford favourites at your party.
Hog roasting takes a while so when you book us for your event we'll be there at the crack of dawn (or at least a few hours before your event starts) to start the cooking of the hog, and also to prepare any other food in the case of our menus 3-6. The chefs are highly skilled but unfortunately for them they don't have a magic wand and still have to cook for a good number of hours because the meat we cook is so big that it needs lots of time on the hog roast machine.
The Best Hog Roasts In Watford
Axis communications hired us to cater for a team building day they had recently with us cooking our classic hog roast for 70 people. We arrived at the venue with plenty of time to spare before serve time. We began to set up for the day by getting the machine out of the van and ready to roast the hog. We placed the pig on the spit and set it roasting away which gave us time to prepare the hogs accompaniments from fresh. Just imagine a soft, floured bun with juicy, succulent pork and a mixture of homemade apple sauce, stuffing and the pigs own golden crispy crackling. That is exactly what the guests were treated to on the day with ma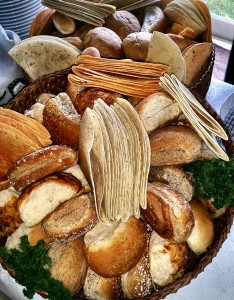 ny coming back for seconds.
When you book hog roast Watford we'll arrange serving time with you and calculate based on the size of the pig when we need to be at the venue and cooking, so that we can guarantee the food is ready for the agreed serving time. We work harder and longer for your event to give you the juiciest, most appetite-whetting hog roast in all of Hertfordshire. And the crackling after so many hours of cooking is unbelievably good and will win over the hearts and minds of your guests.
We have a team in the office that are ready to help with your enquiries and provide you event quotes if you would like to know more, and we're sure you do!