Jason and Emily recently got in touch with Hog Roast Bromham after receiving the wonderful news that they were about to be blessed with twins. Knowing they would have their hands full for the next eighteen plus years they decided to have the family round for a massive party. The gender reveal was going to be as much a surprise for this young couple as it was for their family and friends. It was all very exciting.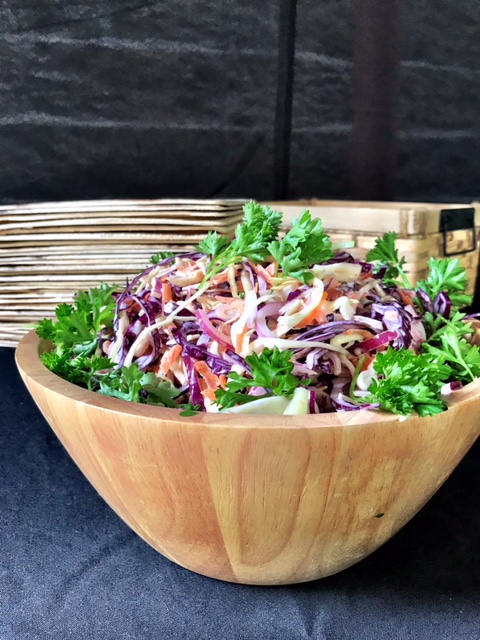 We spoke with Emily and Jason about our different catering options and after much deliberation, they decided on the Southern Slow Roast menu. Jason loved the sound of the Louisiana Sticky Pork Ribs and Emily agreed that the American twist would make the special day even more memorable. Emily was concerned about the fact that the party would be held in their back garden, but we assured her we were well prepared to cater for any event, in any sort of setting. Our Hog Roast Bromham team arrived at around ten in the morning and set everything up.
The smell of the slow-roasted BBQ pork, sticky pork ribs, and the Creole pulled spiced lamb was mouthwatering. We had to agree the couple made a great choice. The sides of coleslaw, mac & cheese and Greek salad were prepared along with the vegetarian options of grilled vegetable and Halloumi wraps with Tzatziki sauce.
Everyone gathered for the announcement of the happy couples reveal and as we watched the grandparents-to-be welling up before the balloons were even popped, we felt moved to be a part of this special moment. The first balloon revealed a baby boy and the second revealed a baby girl. One of each, the perfect gift for the happy couple. We set up the tables with napkins ready for everyone to make their way over to this wonderful feast.
As the sun went down on the party the small gazebo lit up with our twinkling lights adding to the celebratory setting. The guests started to head home and we made sure to clear up before we left. One less thing for the couple to worry about.
The Hog Roast Bromham feast was a huge success and we could not be happier for this loving couple.