Hog Roast Potters Bar recently had the pleasure of catering a school fete which came about as a fundraising opportunity for much-needed equipment. We can and do cater a variety of events, including birthdays, weddings, anniversaries, retirements and corporate functions, and whether you have just a few guests invited or hundreds of people, we have the capabilities and dedicated staff to provide the food that you want served.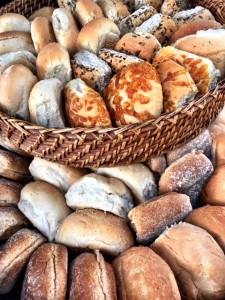 For this particular event, Joan had booked us in to cook two centrepiece hog roasts for around 200 people, and once slowly-roasted to perfection, we would make our amazing Hog Roast Potters Bar pigs in buns with the meat and crackling. To do this, we first prepare fresh, best-quality, locally-sourced pigs from scratch on-site at your venue, by scoring and adding lots of water and salt, so that we get moist, tender meat on the inside and crunchy, salty crackling on the outside. The hogs roast away for hours and hours, and when they are finally done, the meat needs a rest before we slice away. After carving off the crackling and slivers of the juicy meat into large trays, we fill soft, fresh bread rolls (or wraps if preferred) with bits of both, top with our own-recipe sage and onion stuffing and apple sauce, both tasty and loved by many, and then it's all yours to devour before coming back for more.
On the day of the school fete, we arrived early in the morning while it was still dark and chilly, and our team got to work setting up the gazebo, serving tables and hog roast machines. Once the meat had been prepared, our machines made light work of the cooking process and all we had to do was keep an eye on the two pigs as they roasted away. Nearer the time of starting the food service, we got busy slicing a variety of bread rolls and arranging them alongside white and brown wraps, dishing up our tangy apple sauce and hot stuffing and setting out plenty of condiments. Once the queues began, they didn't stop that day, so plenty of people managed to get a taste of heaven from Hog Roast Potters Bar!