Warmer days lie ahead, and we can't think of a better way to spend all those sunny afternoons than by inviting family or friends (or both!) over for a chill afternoon and some great food. If you've been thinking the same, then what are you waiting for? Simply pick up the phone and get in touch with Hog Roast Cottered today!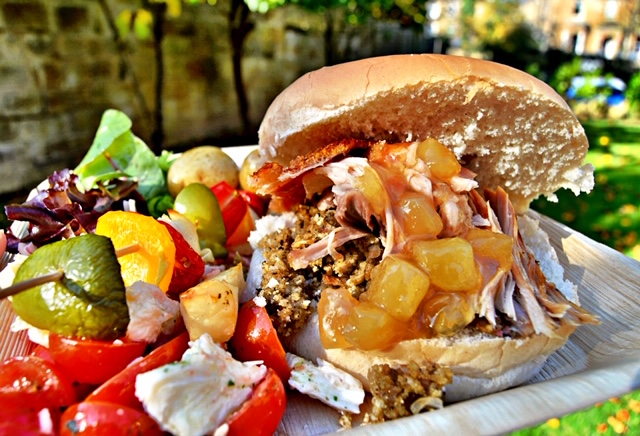 With our summer diary ready and waiting for you to pencil in your special dates and a tonne of fabulous spreads for you to choose from, this summer season is guaranteed to go down in history! Because whether you choose to indulge in our dreamy BBQ feast or want to treat your guests to a mouthful of our heavenly hog roast rolls, one thing's for absolutely certain: your senses are about to feel extremely spoiled with us in charge of catering for your summer celebrations!
Here at Hog Roast Cottered, we have something to suit every palate and budget, meaning you'll have no trouble finding a menu plan that works well for you and your guests. Even those fussy eaters are sure to be impressed with what we have to offer! And don't worry if you have veggies and vegans in the family or even those with allergies to feed. We can accommodate their needs too with our sensational meat-free and gluten-free options, which are both eye-catching and full of flavour.
As if that wasn't enough, Hog Roast Cottered takes all the hassle out of hosting – and we really do mean all! On top of treating you and your loved ones to a tantalising meal, our crew can supply and set up any dining accessories you might need, i.e. gazebos, tables, chairs, cutlery and crockery – well, you get the idea. And we'll even clean up and discreetly dispose of any leftovers and waste once your party is over, leaving you to relax and enjoy the atmosphere without the worry about a thing.
So, what do you say: are you ready to kick back, relax and let Hog Roast Cottered take care of the rest? If yes, you know what to do!