This week the team at Hog Roast Milton Keynes were providing their wonderful Hog Roast to the hardworking gang at a local sorting office. One of the team members of the office, was celebrating their tenth year working for the company, and the rest of the guys decided to throw them a party. Stephen was just an apprentice when he walked through the office doors for his first day, ten years ago. Now he's the office manager and responsible for a team of six members of staff.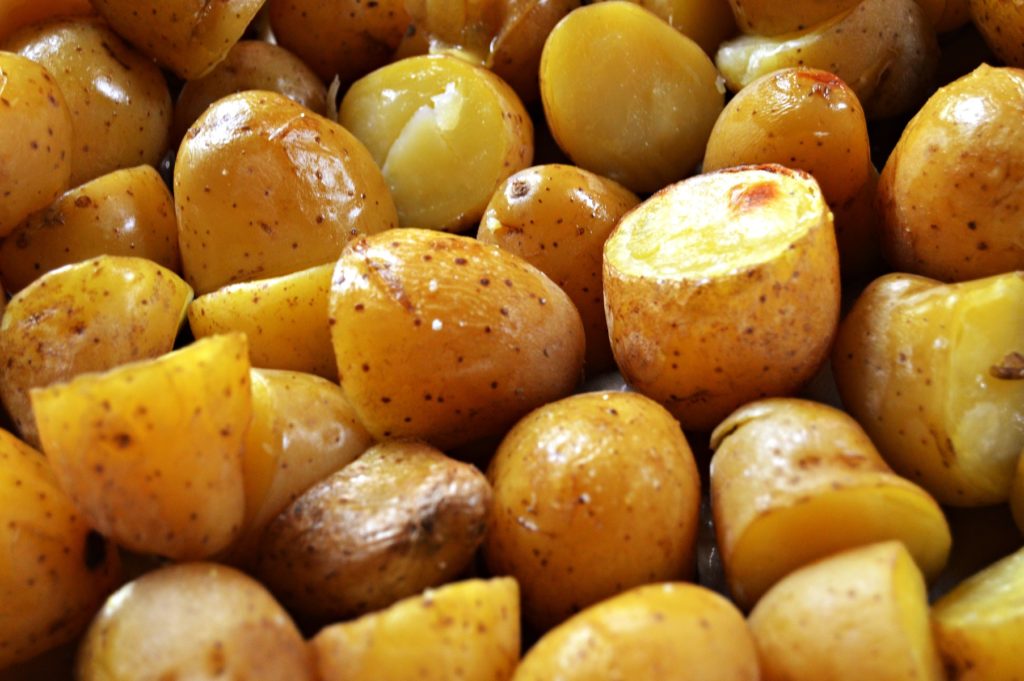 Stephen's boss Kevin was the man who spoke to us about the details of the event. He told us that there was going to be thirty people in attendance and they wanted a Hog Roast, complete with sides and desserts for later. The event was to be held in the office, and our team would have space to get their machines inside and cook. The working day would end at twelve o'clock and everybody would finish early to have the opportunity to attend.
Our team from Hog Roast Milton Keynes arrived in the early hours of the morning in order to begin preparations to make the half twelve serve time. Our chef butchered the hog and placed it on the machine for roasting, whilst our catering assistant set up a serving table complete with sauces and bread rolls. In addition there would also be roasted new potatoes and a seasonal veg medley, meaning guests could enjoy a Hog Roast as pigs in buns, or as a roast dinner. When half twelve came around, the workers of the sorting office stopped what they were doing and finished early for an afternoon of celebrations and relaxation.
The guests quickly queued for our glorious Hog Roast and enjoyed a few drinks and laughter with Stephen in honour of his achievement. After a couple more hours, desserts were served, zesty Lemon tart served with clotted cream. As guests celebrated with Stephen, the team from Hog Roast Milton Keynes discreetly tidied away their mess and disposed of any waste offsite.