Here at Hog Roast Buntingford we certainly know how to plan a party. After all, as the UK's number one hog roast catering company we have certainly had enough practice!
This week we were asked to cater at Jake's 30th birthday. He told us over the phone that he was apprehensive about leaving his twenties behind so thought he ought to at least do it in style with a Hog Roast Buntingford!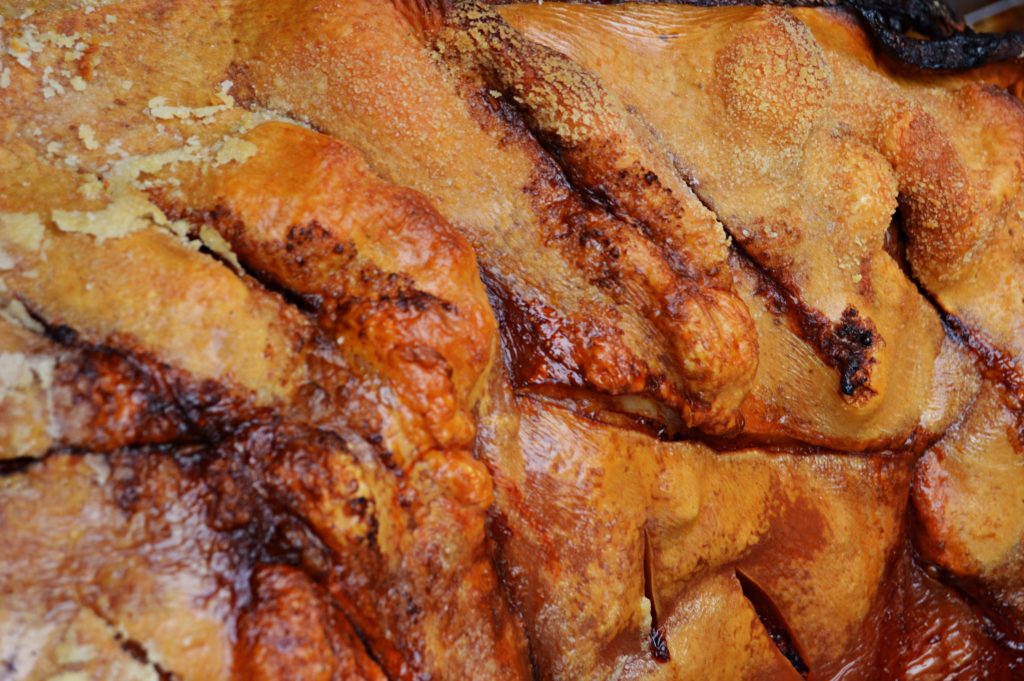 We arrived at the venue first thing in the morning. With a Hog Roast Buntingford, we always like to give the meat plenty of time to roast so that we are able to serve up nothing but the most scrumptious, succulent meat that well and truly melts in the mouth. Today's menu consisted of our classic whole roasted hog served up with seasonal roasted vegetables, a couple of our chef's signature salad and some corn on the cob. Of course not forgetting the mouth-watering crackling which our chef takes extra care in creating. By carefully scoring the meat before roasting, then applying lots of sea salt and hot water, the skin crisps up perfectly and the result is crispy crackling that people seem to go crazy for!
When Jake saw everything we had prepared he was blown away. He even said we may have changed his mind about getting older if it meant another excuse for a Hog Roast Buntingford!
When the guests arrived everyone seemed to make a beeline for our stand. However, as you now know the perfect roast tastes time and so we had to make people wait until serve time…
One o'clock finally came around and Jake and his guests descended on us all eager for a taste of the hog roast they had been salivating over all morning. It's safe to say the food went down a treat as there was nothing left as most of the guests had returned for seconds and thirds which we love to see!
Happy birthday once again Jake, thank you for letting us be a part of your day!