Even if we don't outwardly admit it, we all want to be made to feel like royalty on our birthdays, and at our most recent booking, our client, Carla decided to take things a step further. With her history buff father preparing to step into his fifties, Carla was eager to celebrate the monumental occasion with an extra special surprise party which had been inspired by his love of the Tudor era. Determined to treat him to a banquet fit for a literal king, Carla reached out to Hog Roast Biggleswade who gladly helped her put together a bespoke menu which offered more than enough delicious grub to feed the 135 people she had invited.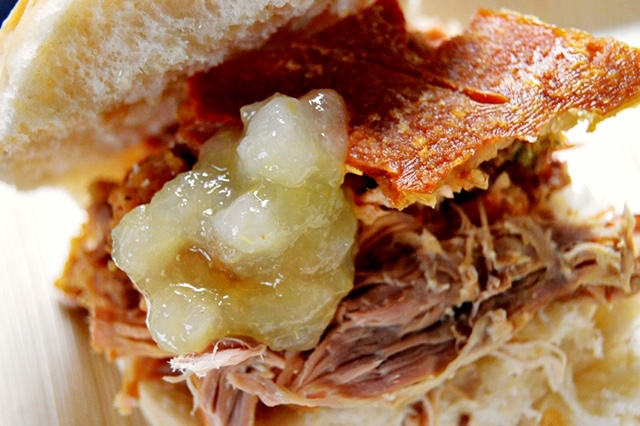 Keeping in theme with the historical party, Hog Roast Biggleswade recommended our classic hog roast menu with vegetarian sausages and gluten-free rolls as an alternative for those following meat-free diets. As well as the spit-roasted centrepiece, Carla had also chosen to incorporate a trio of salads and a potato dish to the menu to ensure that there would be something on offer for everyone.
Since spit roasts take several hours to cook depending on the size of the pig, Hog Roast Biggleswade made sure to arrive at Carla's chosen venue, a historical building dating back several hundred years, before any of the guests. Using their time wisely, they set up the cooking equipment and began spit-roasting the meat under the protection of the catering gazebo before turning their attention to the meat-free sausages and side options.
Before long, the guests began arriving dressed to the nines in fancy Tudor-style costumes and Carla and her father, Andrew weren't far behind. The atmosphere was electric when Andrew entered the venue where he was unexpectedly greeted by birthday cheers from his friends and family, and of course the Hog Roast Biggleswade team!
After recovering from his initial shock, Andrew excitedly approached the buffet table where our team served him a king-sized portion of juicy pulled pork, crackling, stuffing, new potatoes in herb butter and freshly tossed salad which he fell in love with immediately. The birthday boy wasn't the only one who was impressed with the banquet, and before the night was up, the guests had polished off every last morsel.