In the recent weeks, we were contacted by Janice a local villager who wanted to organise a fayre that raised community spirits and brought people closer together. She'd organised fun activities like an egg and spoon race, a book exchange and a penalty shoot-out competition, but she wanted a unique way of feeding her guests. Her research led her to our website and once she'd seen how beautiful the Hog roasts on the spit, she knew it would be the perfect addition to her community fayre. A taste of the succulent meat of the Hog only confirmed her beliefs when she came to see us at our headquarters.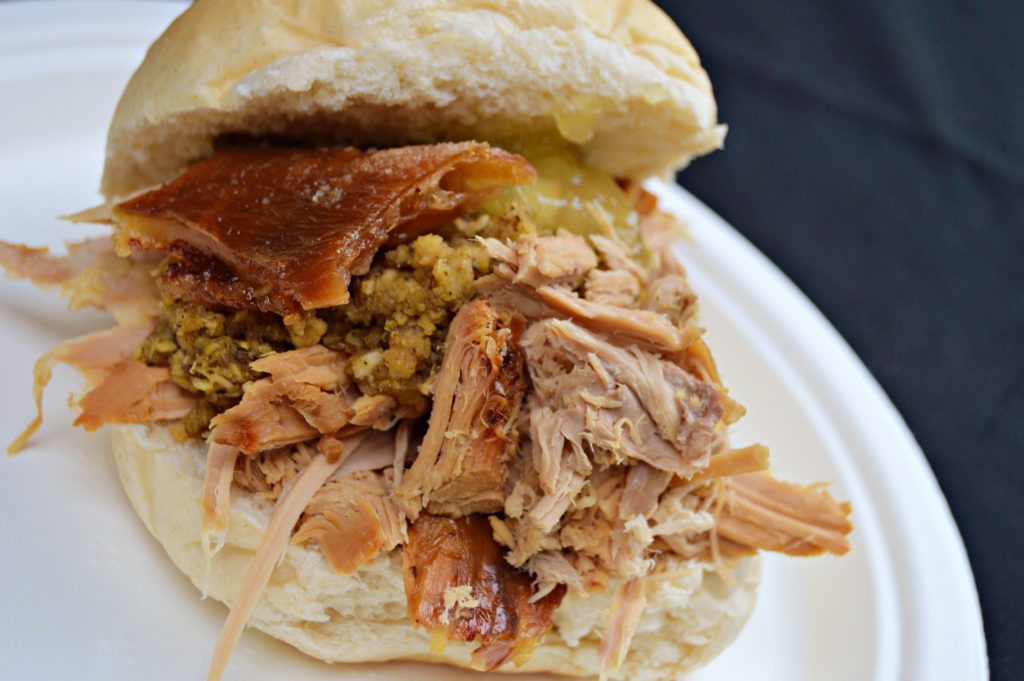 It was decided that the classic pigs in buns would be the choice of meat for the fayre. The Hog Roast Bedford team were on site at least six hours before serving time, when guests were only just trickling in. We have no doubt that the smell of our Hog Roast began to attract more people, as its wonderful fragrance floated through the air and had many people asking us about it. When serving time came, there was already an expectant queue, eager to give our pigs in buns a go.
Needless to say that our guests weren't disappointed, and once word spread of just how fresh and tasty the Hog roast was, our Chef realised he had his work cut out for him. But a busy service is all in a day's work for our professionals at Hog Roast Bedford, who served people efficiently with a friendly smile and a few kind words. Coolness personified.
Janice was delighted that our food was stirring up a fuss as it only drew more people to the fayre and encouraged them to stay longer. At the end of the day, strangers spoke like friends, there were smiles and laughter all around and over £200 had been raised to go towards community costs. The success of her community fayre has given Janice the idea to make it an annual event. If so, she knows where to find us.